Help kids like Hewad find their voice.
CPL supports people with disability achieve amazing things, but with your support we can provide additional tools that will even further support people with disabilities to the live the life they choose.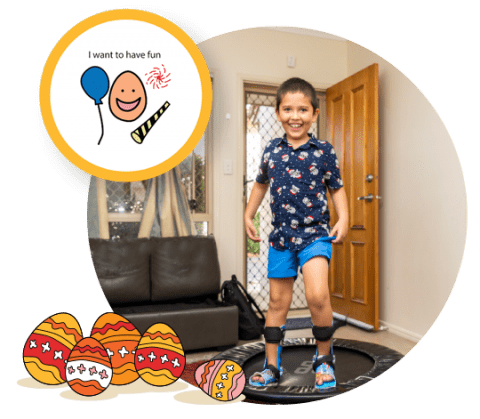 By donating today, you'll help purchase Pragmatic Organisation Dynamic Display (PODD) books to equip CPL service centres across Queensland and Northern New South Wales enabling children with communication barriers to learn to communicate. A gift that could change a life.
PODD books are more powerful than a bedtime story. They allow cheeky, happy kids like Hewad the ability to communicate and connect.
To donate to CPL, click the buttons below or please call 1800 275 753.
You choose your amount but here are some examples of how your donation can make a difference.