Whether it's putting the star at the top of the tree or gathering 'round for Nan's roast dinner, some of the Christmas traditions we know and love aren't entirely accessible for people who have a disability.
What's meant to be a time of togetherness can actually be an isolating experience for some. That's why we set out to find some top tips for making the silly season more inclusive for the whole family, and we were blown away by the fantastic ideas people have come up with!
Straight from the CPL community – our clients, their family members and friends – we've gathered some of the best tips here for you, plus a few extras we've heard on the grapevine.
Limit sensory overload
For anyone who is sensitive to colour and texture, a sensory gift wrapping station might be the way to go. Everyone can pick their colour and pattern of wrapping paper, and decorate with ribbons or stickers of their choice. You can even wrap up their gifts in the same way for the big day!
Visit Sensory Santa so children can get their photos with Santa away from the bright lights, long queues and loud music playing on a loop! This initiative is organised by Sensory Souls. They partner with shopping centres to run wheelchair accessible photo sessions with Santa before stores open, with no background music or spotlights.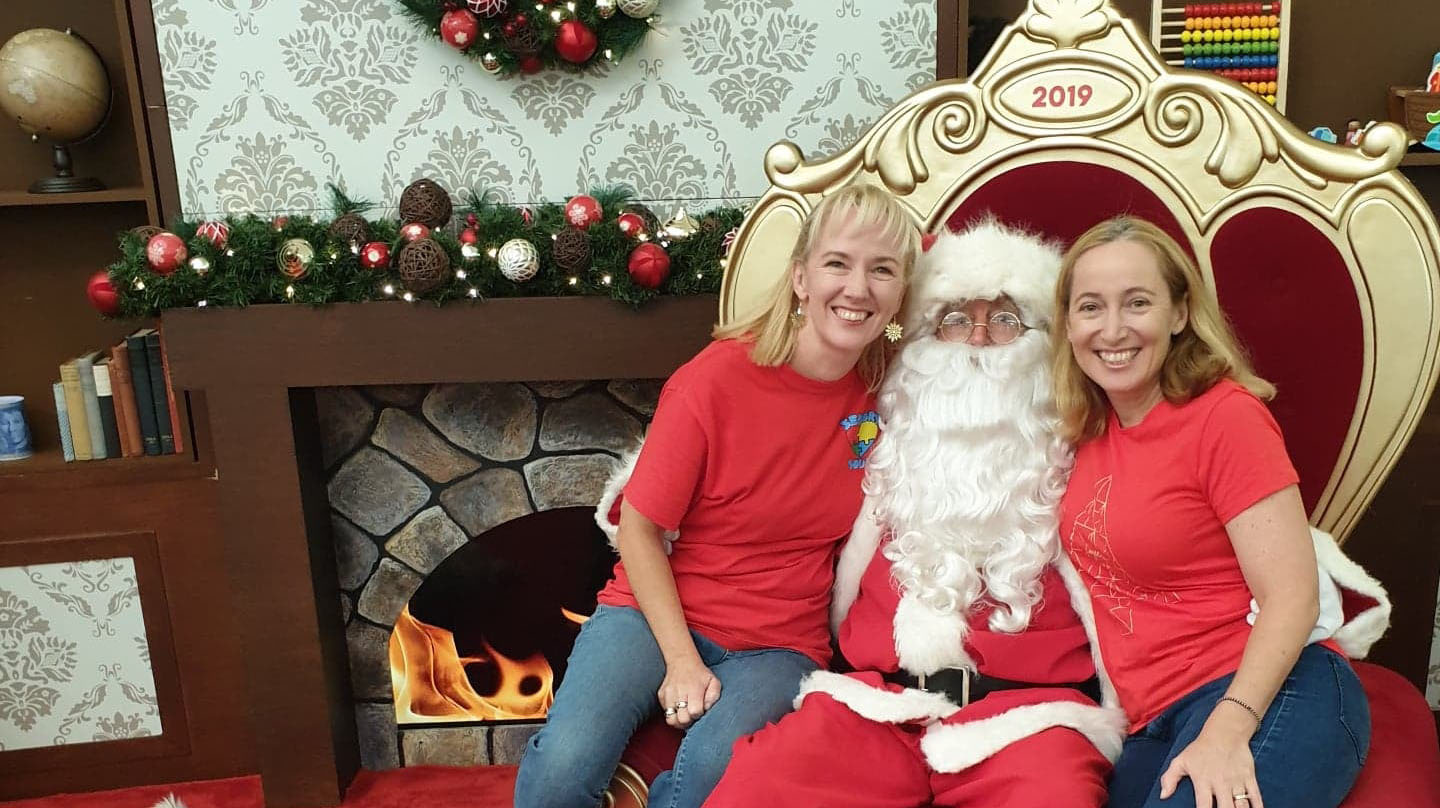 Leah and Kym from Sensory Souls, pictured with Santa at a Sensory Santa session.
Avoid the market madness – or at least try to! Families have said they try to dodge the crowds and sensory overload at shopping centres and supermarkets by shopping in Quiet Hours. Some stores even open a bit earlier to allow people with special needs to shop more comfortably. Check in with your local shops to see if they do this so you can plan your family shopping trips.
Jane Board, mum of Charlie and Ellie, tried a few times to buy electric train sets to go under the Christmas tree but found them to be too noisy and not very child friendly. Now, Jane gets back to basics with wooden toys - each year she sets up a wooden train set under the tree for the kids. They can build their own track and push the train along, making up stories as they play.
"We host Christmas at our place so at least Charlie is more comfortable in his own space," she said.
"Otherwise when we go to family we can only stay for an hour or two."
Inclusive adjustments for Christmas traditions
To make Elf on the Shelf more accessible, you can have your Elf act out some of your child's experiences living with disability. Maybe your Elf uses a wheelchair, or has autism and likes to line up their toys, or maybe your Elf uses a PEG feeding tube. Plus, we're pretty sure there must be some diabetic elves who need to test their blood sugar! These relatable scenarios can help your child feel like they aren't alone – let them know that Elf has some special needs too.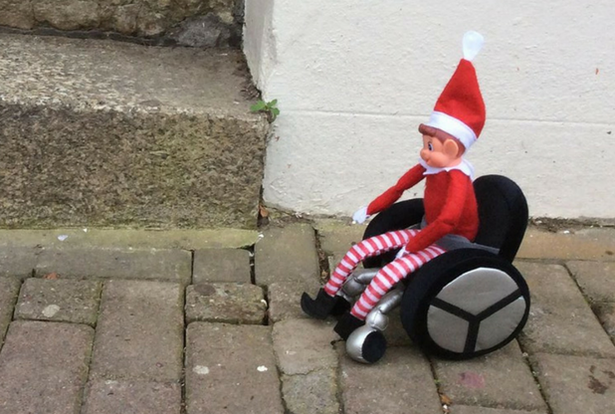 Image: Rachel George, Ordinary Hopes.
Tree decorating tips! Put the star or angel somewhere else on the tree, rather than at the top. It's always such a beautiful decoration, so why not put it front and centre where children or family members who use wheelchairs can participate in placing the final ornament on the tree.
Another great tip from a CPL family is to have two trees – the main tree and a smaller tree on a table nearby for children to decorate as they wish. We think this is a fantastic idea that people with and without disability can be doing!
We love hearing ideas from our CPL community! We hope these tips bring families even closer this Christmas, and we'd love to hear how it went! If you tried out one of these ideas or if you've got one you'd like to share, you can let us know at touchstone@cpl.org.au.