It was a dream come true when 14-year-old CPL client, Harrison Thwaite, took home a prestigious 'Christmas Tree' trophy for junior drag racing back in November.
We spoke to mum, Christie, about his latest triumph and how he can top such an incredible achievement.
"We've been with CPL since 2005 and, through their support, we were able to get him a walking frame when he first started trying to walk. Getting up and walking as a toddler was all we hoped and dreamt he could do. Now he's winning racing championships! We're so proud of him," she said.
"Harry has always enjoyed sports but struggled to find one that was right for him. He tried a variety of team games, like soccer, but he was falling behind the other kids. His disability meant that he found it too difficult to keep up as he's not as quick, his reflexes aren't as good and he tires more quickly than the others."
That's when the family decided to try something new.
"Nathan, Harry's dad, has always had an interest in cars and, when Nathan started racing, Harry started to get interested too. He mentioned racing was something he would like to know more about so we took him to see junior rails," Christie said.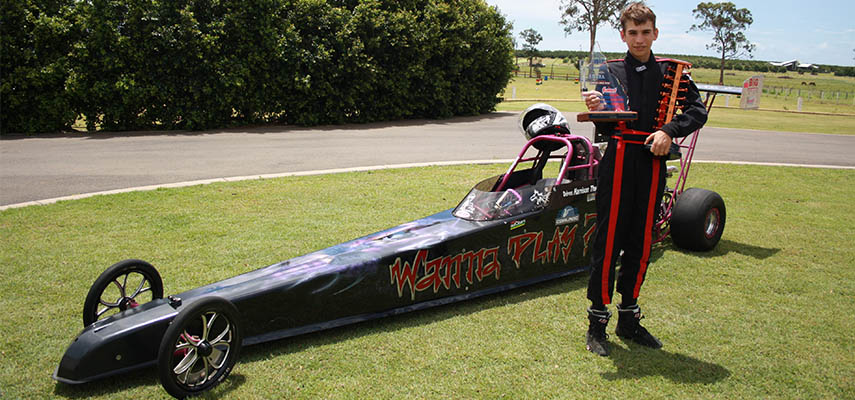 Harry's achievement
Four years on, Harrison is competing in races throughout Central Queensland.
In November he reached the top of the sport for his age group, winning the 2017 Summit Racing Queensland Championships for 8 to 16 year-olds.
"The trophy represents their starting lights and, in drag racing, it's the top of the sport to win one - men have raced for 30 years and never taken one home."
Through his passion for drag racing, Harrison's confidence has soared and set precedent for his future.
"Our hope for the future is that Harry can get a job in something he enjoys doing. He loves anything that involves driving - any vehicle he can get in, he's in it. His dream is to one day carve a career as a bus driver," Christie said.
"As for what's next, Harrison is trying out for the 2018 championship in Benaraby and we will hopefully be making space for another 'Christmas Tree' on the mantelpiece!"
How to live like Harrison
CPL can support you to plan and reach your goals, whatever they may be. For more information call us on 1800 275 753 or fill out an online enquiry form.