For some people, there's nothing better than a trip to Sephora or Mecca. For others, makeup is reserved for special occasions. Whether you're wearing makeup every day, or only when you want to, we think everyone would agree it should be accessible for all abilities.
We spend over $8 billion a year on the stuff, so it's about time mascara joined the long list of products being adapted for people with disabilities.
Grace is a newcomer to the beauty industry, and prides itself on being a disability-friendly beauty brand. Last month, Grace announced their debut product: a line of three mascara wand add-ons to make mascara more accessible.
"Anyone, regardless of ability, should be able to use any beauty product they want to," says a statement released by Grace.
One of the people leading the conversation on accessible makeup is UK-based YouTuber vlogger, Jordan Bone.
Jordan was 15 when she was injured in a car accident and left paralysed from the chest down. Over time, she has taught herself how to apply makeup (spoiler: she's really good at it!) and now uses her YouTube channel as a way to teach others, and start a conversation about accessible and adaptable makeup tips.
She received international praise for her video explaining her disability and how she adapts her makeup routine. The video, which has clocked up over six million views, also has a poignant and age-old message for viewers – don't judge a book by its cover. Check it out: My Beautiful Struggle on YouTube
So, without further ado, let's meet the three mascara wand add-ons that are about to make life easier!
According to Grace's Instagram, the Ring Grip will mean you don't have to hold as hard, or worry about losing your grip. There's a thick rubber band attachment that will fit on most mascaras on the market.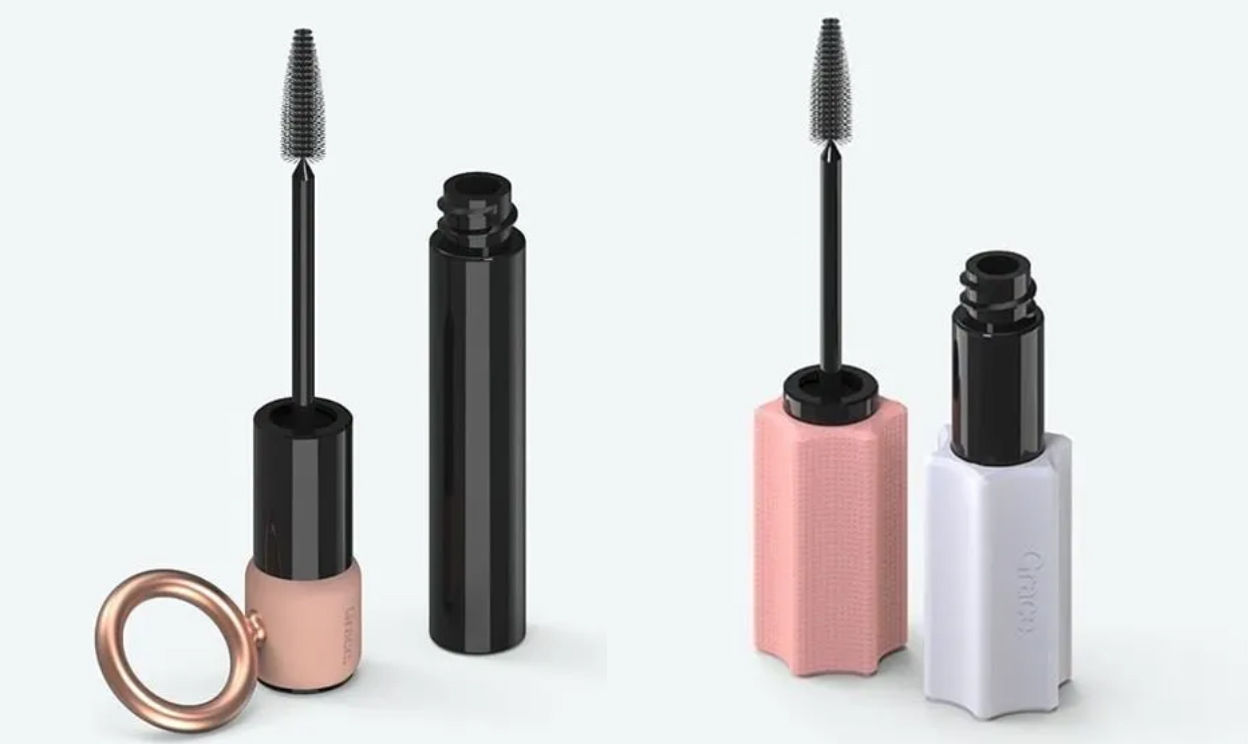 The Safe Grip is easy to hold and gives better control for all users. The specially-designed material means you can get a good grip without having to wrap your fingers fully around the attachment.
The Square Grip attaches to both sides of your mascara to make it easy to open, hold and control.
The best news? They're affordable too! Each wand add-on will cost you £8 (about $14.50 AUD).
There's no release date for the Grace grips yet, but they've said to stay tuned and pre-orders will be available anytime now! Keep an eye on our blog and find Grace on social media to stay updated.
Grace has said they've got big ideas about what's next and want to make sure makeup is accessible to everyone – it's about time! We can't wait to see what they come up with! What would you like to see next? Let us know here.