On 3 December 2021, CPL held its very first Giving Day.
Coinciding with International Day of People with a Disability, our Giving Day focused on spreading awareness and raising funds to removing barriers for our clients. Barriers to everyday activities that most of us take for granted - education, employment, independence, travel, and social inclusion.
Thanks to the incredible commitment and generosity of our donors, volunteers and the help of our donation matchers, over $190,000 was raised for CPL.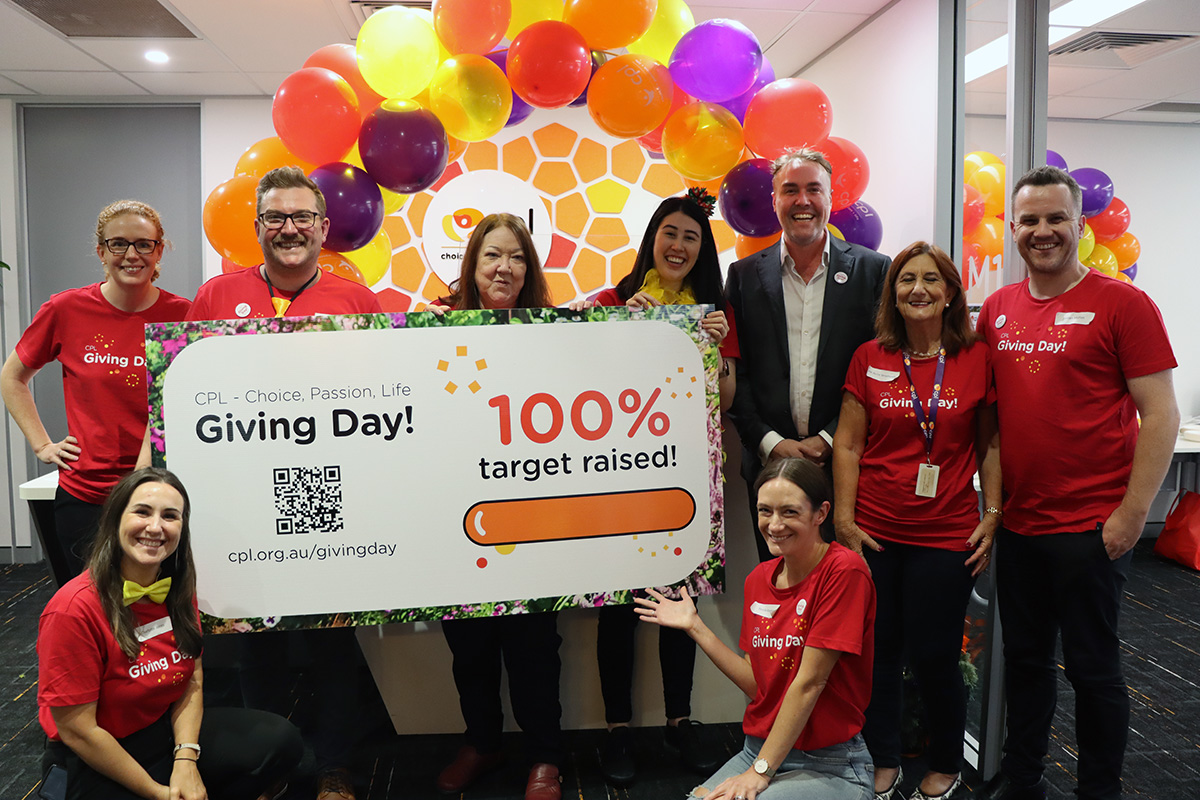 These funds will be put towards the development of key projects that aim to remove barriers for people with disability. With your support, CPL can create a better tomorrow—a world where everyone belongs and where everyone can live a life of passion and choice.
This is only possible because of the generosity of our donors and people like you, who believe, as CPL does, in creating an inclusive society for all people.
So thank you! Thank you for donating, thank you for volunteering, thank you for sharing our posts on social media, and thank you for supporting CPL.
We couldn't have done it without you.