The end of school can often be filled with stress, anxiety and worry about what the future will hold. For people with disabilities and their families, that stress can be even greater. We sat down with CPL's Transition to Work expert, Billie Lewis-Cassidy, to get her advice on approaching life after school.
The end of the school year will be here in no time. What advice would you give to school leavers and families?
The first step is to research the employment programs in your community and engage with the service providers that are running them as early as possible. Your local Area Coordinator and local CPL representative can assist with your Research.
There can be a lot of anxiety for young people and parents about what life after school looks like and what possible employment opportunities might be out there. So I would definitely recommend engaging with a service provider in Year 12, so you have a chance to build a close connection with the service provider. The more they know about you, the better.
What programs are available at CPL?
CPL has a business that is focused on creating meaningful employment opportunities for people with barriers and disabilities, and to help them earn an income, gain independence, develop new skills and follow their passions. It's called Mylestones and it's made up of employment services, social enterprises and training programs. Our programs for young people include:
How do I know what's possible for my child?
Along with other life goals, I would encourage your child to start building employment aspirations.

One of the best things they can do is engage in work trials. You will start to see the growth and development in your child as a young adult, and the transformation that employment can achieve for someone, with or without a disability, who is leaving school. Plus, work trials are a great way to find out what kind of industry or workplace your child might be interested in.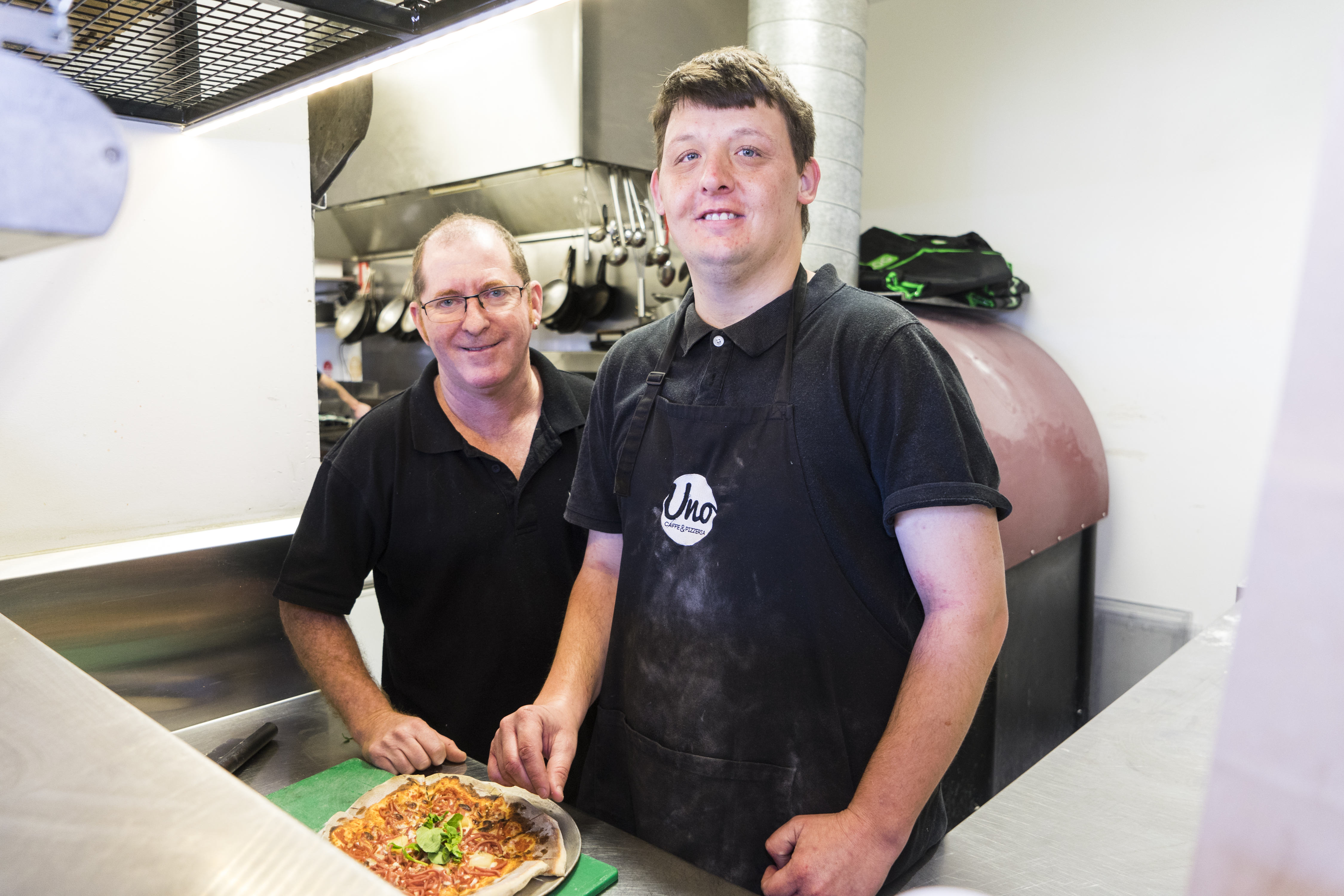 What about people who aren't school leavers?
CPL and Mylestones' training and employment programs aren't just for school leavers; we support people at every stage of their life. If one program isn't for you, there's always a pathway to another. Whether you know what you want to do and just need support getting there, or you are new to the idea of work and still working out what you want to do, we can help. 

The team at CPL and Mylestones would love to hear from you and work out a plan to help you reach your employment goals.
Will support for school leavers change under NDIS?
School Leaver Employment Support (SLES) is an NDIS support newly introduced to QLD that may help students who are finishing Year 12 this year. Eligibility for SLES will be determined at your Plan meeting. 

SLES is about giving the participant the skills and confidence to help them move from school to employment. SLES offers individualised support for up to two years after finishing Year 12 to help the participant get ready for work and plan their pathway to employment.

SLES supports will be tailored to meet the individual's employment goals. This may include:
Work experience in open employment
 
Job skills training
 
Travel training
CPL is a provider for SLES, so if you would like more information please contact us!
What's the first step?
Have a look at our website for details on the different programs we can offer you: www.myemployment.org.au or call us on 1300 635 627 and we'll take it from there.