Those who choose to create art certainly have their struggles, whether it's with creativity, decision making, or self-doubt; but our clients are not letting that get in their way. 
We turned to Louise Taylor to find out what it's like for artists who live with a disability, and how they can be supported to do what they are passionate about. Louise is a Visual Arts Coordinator at CPL's art studio in Redcliffe, Artel, and has been working at CPL for 15 years now.
"Art is a serious business for most of these artists"
"I feel that due to the complexity of their physical disabilities primarily, they had never really been offered the choice to paint or draw or print... even [sometimes] viewing themselves as incapable." Louise says there is skill in supporting artists without letting your ideas or ego interfere. The support is only there to allow the artists to achieve what they have in mind – it is not to do the work for them.

"We have found that if we run ademonstration or teaching activity for the artists, because they are not physically involved the experience is meaningless. However, when they are physically supported or set up so they can access their work, and we explain why they have been set up to do that certain thing, it resonates for them."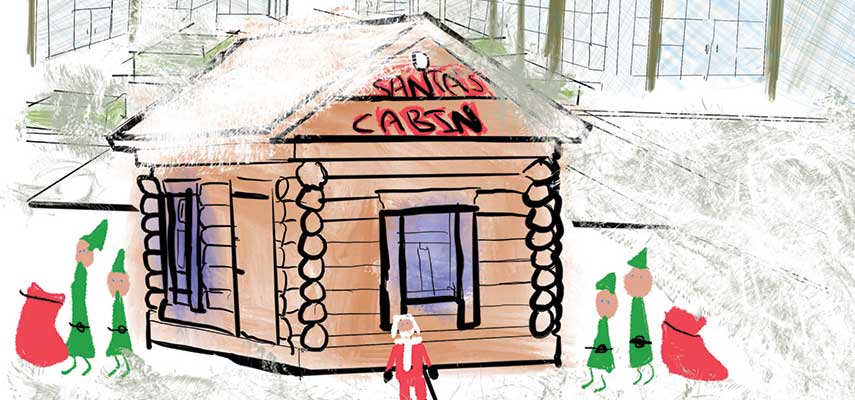 Modern therapy devices to maximise independence
Louise says some Artel artists are using modern therapy devices to maximise independence when creating their art. "This device works for William because its design offers a natural freedom of movement when it comes to drawing, painting or using the Dremel to carve his lino," Louise explained. "As an artist with a complex physical disability, this tool has become essential. "William is about to exhibit his work in the Reasonable and Necessary: prints and artist books by Artel artists exhibition at Redcliffe Regional Gallery
I respect the artists mark. I actively listen and check every step of the way that the artist is really happy with the progress of their work.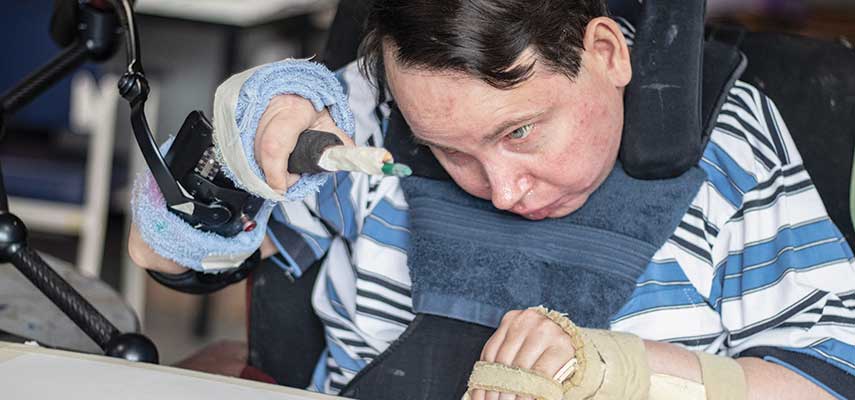 "However, there is a benefit for anyone who chooses to do art or play sport or get involved in any kind of physical activity, and that's movement. Everybody needs to move otherwise we become stiff. "If I told some of the artists they are benefiting from the physical exercise of drawing, I'd say some of them would stop! That's not why they make art. I don't want them to stop, so I don't say that. "Spaces like Artel are awesome, but it's not the spaces we need. We need more people who recognise the value of the work produced by artists with disability. I just want people to know and respect how relevant and important the artist's work is; how authentic it is. That's what I try to do here at Artel."
Learning and seeking out new opportunities is where the magic happens. Whether you're there to have fun, meet new people or hone a specific skill, we have a range of programs you can choose from.
Simply free call us today on 1800 275 753 or fill in the form to find out more!