Whether it's cruising around the Greek islands, flying to Fiji or a staycation in your own region, travel is something we all daydream about.
So what happens when it looks like our dream holiday might not be possible?
Well, we certainly don't give up! We search for different options, seek alternative routes, or find stories from others who have paved the way.
It's a path well-trodden by our client Drew Foulds.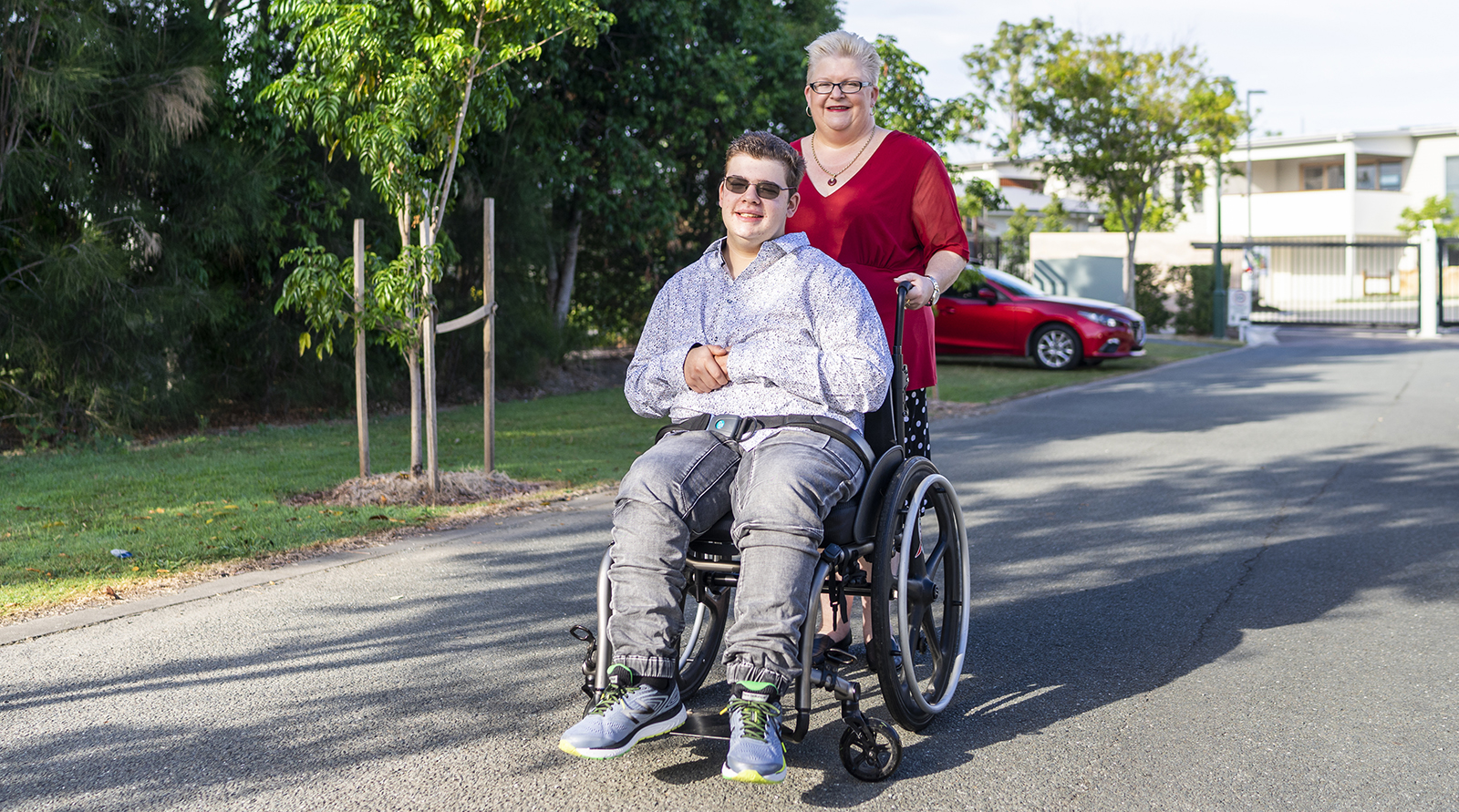 With more than ten international trips under his belt, Drew is no stranger to overseas travel. He's given us some great tips for accessible travelling and says the key is to do your research.
"Double and triple check that your accommodation is accessible before you arrive," Drew said.
"Ask for photos of the entry and bathrooms especially. There's nothing worse than arriving to your hotel at 2am to find six stairs between you and your room. Believe me!"
Accessible Accommodation
When it comes to finding accommodation, Airbnb is a great place to start. Did you know Airbnb now has over 20 accessibility filters so you can find suitable properties worldwide? The filters let you search for things like wide doorways, roll-in showers, and step-free access.
Heeding Drew's advice, you can also message the Airbnb host before you book in to "double and triple check" the accessibility. Try it out next time you're using the Airbnb app; you will find the filters under "More options".
Accessible Exploring
Once you've got your accommodation booked, it's time for the best part – deciding on your activities! As with your accommodation, Drew says it's a good idea to find out which activities are accessible before you book.
"When I went to Disneyland in Paris I could only access one ride, but then at Disneyland in Hong Kong I could access everything."
And if you are a thrill seeker like Drew and are keen to get out and explore, you can add Machu Picchu to your bucket list because it's now wheelchair accessible.
Wheel the World
Alvaro Silberstein and Camilo Navarro wanted to see the most incredible sights the world has to offer, but were faced with the challenge of accessing places that Alvaro couldn't go in his wheelchair. When they found the Joelette wheelchair – a lightweight, foldable wheelchair with wheel and two sticks (pictured), similar to a wheelbarrow – it changed the way they travelled together.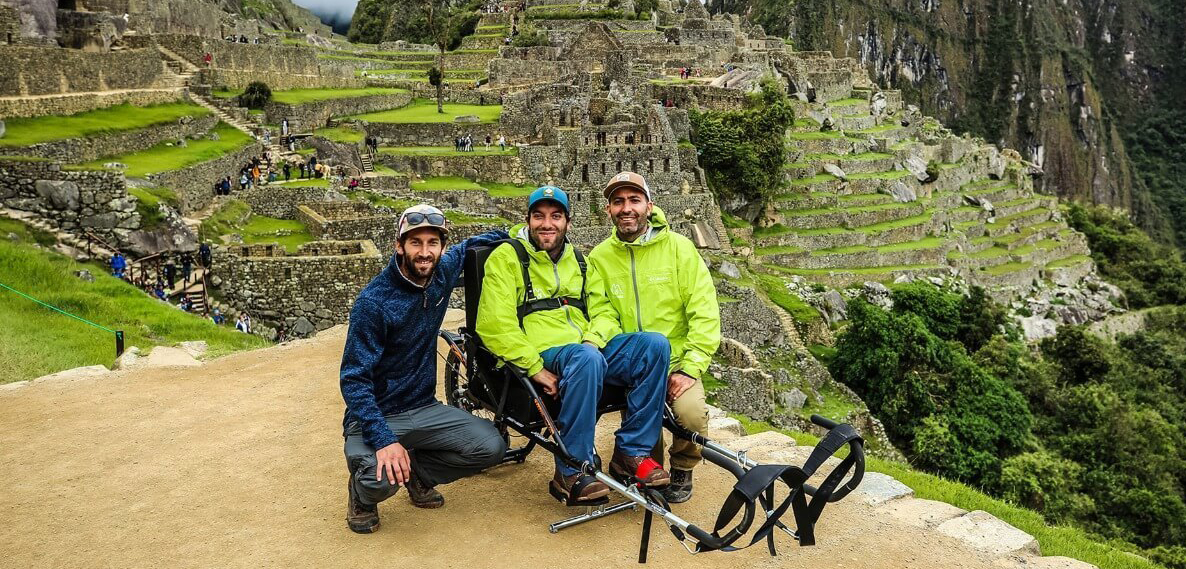 Together they started Wheel the World, a company dedicated to creating travel opportunities for people with disabilities. Now everybody can hike to the ruins of Machu Picchu and experience the beautiful landscapes and architecture of the most visited site in Peru.
Drew and Alvaro have something great in common: they are willing to try anything!
Drew strongly believes he can do anything a person without a disability can do.
"I don't care that I've got a disability. I can still travel and live my life," said Drew.
"The best advice I can give anyone is to get out there and do what you want to do. Don't give up. If something doesn't work out, keep trying to find a way."
We are definitely taking this advice onboard. Machu Picchu, here we come!
Want to know more about our Community Access services?