There's lots of ways people meet their partner – it could be at the gym, at school, through friends, or online. At CPL, we love a good 'how we met' story, and what better day than Valentine's Day to share one? We'd like you to meet Bob and Denise Harris…
Chatting to Bob, you can tell Denise is incredibly important to him. When Bob recounts how he met Denise, you'd think it was just yesterday – not almost four decades ago. 
Bob and Denise first crossed paths over a game of cards in their late 20s. 
"I remember meeting Denise in 1975, but she had another boyfriend at the time," Bob recalls. 
"This was well before online dating was a thing, so things were very traditional," he said. 
After marrying in Brisbane in 1980, Bob and Denise went about life like most newlyweds.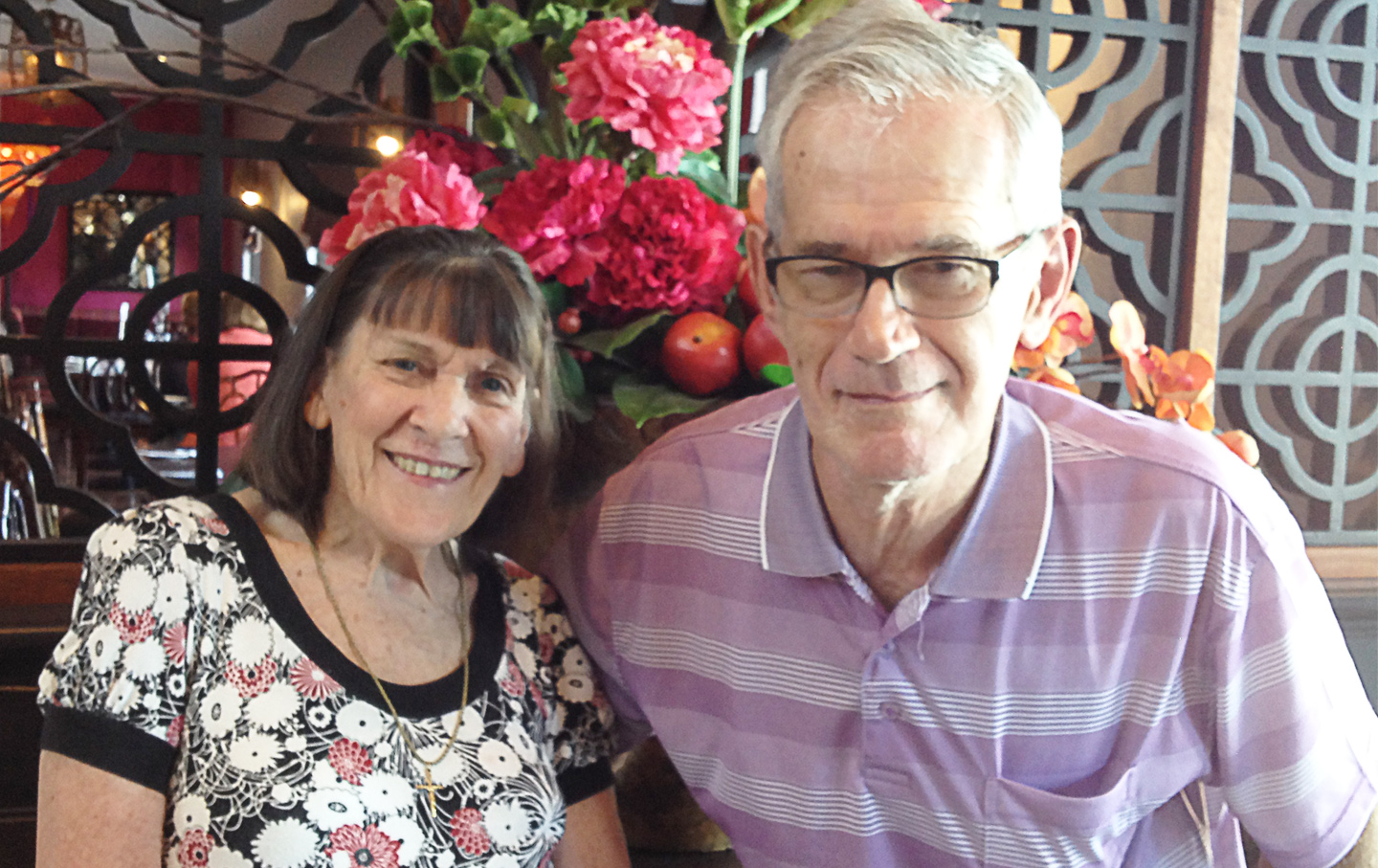 "I was working as a purchasing clerk and Denise was working at CPL's packing warehouse," he said. 
A few years later, they found out Denise was pregnant. 
"When we decided to have a child we saw the best and worst reaction from family and friends," Bob said. 
"I have cerebral palsy and so does Denise. I have been her full-time carer since I can remember," he explained. 
See, here's why their 'how we met' story is unique. 
Bob and Denise were both part of the CPL New Farm branch back in the 50s and 60s. 
"I don't remember ever meeting Denise at CPL, but we certainly were in the same places for our childhood," 
"I'm a few years older than Denise, and I'm sure I'd remember meeting her earlier if I had," Bob said. 
Denise and Bob's son Brendan was born and it was a defining moment in their lives. 
You can tell Bob is incredibly proud of Brendan, he's their greatest achievement. 
"Denise often jokes that Brendan has my looks and her brain – it's still up for debate in our household."
Although they have both travelled individual health journeys, Bob and Denise have a shared sense of responsibility and care to each other. 
"Denise motivates me every day," Bob said. 
This year, Bob and Denise will celebrate 39 years of marriage, which makes them experts in how to have a happy marriage!  
"My advice is to acknowledge that making a marriage work takes commitment and love," Bob said. 
"With me and Denise, we both need each other. The fact that we need each other physically to survive has brought us closer,"
"It's worked for 39 years, and I think it will keep working," Bob said. 
Bob and Denise will spend Valentine's Day celebrating their granddaughter's fifth birthday.