It's an exciting time of year and the countdown to the start of holidays is almost in single digits! Many people are gearing up to go traveling or visit family for the festive season.
We know travelling with a disability can be tricky, but it has certainly come a long way. We have seen a lot of change throughout CPL's 70 years to create more inclusive travel experiences, because everyone should have the ability to see the world.
Whether you're heading on a road trip, jetting off overseas, or staying local, here are three things you should know about before planning your trip:
1. Airbnb has accessible accommodation filters
In March 2018, Airbnb added 21 new search filters to their app to make it easier for people with disabilities to find accessible accommodation. 
This came after Airbnb purchased Accomable, an app designed for people living with disabilities to assist with their travel plans. Srin Madipalli, the creator of Accomable, said his biggest struggle was keeping up with demand, and Airbnb could help with that.
Airbnb's filters include step-free access, wide doorways, elevators, roll-in showers and fixed grab bars in the bathroom. Download the Airbnb app or head to the Airbnb website to check out these filters and start planning your holiday!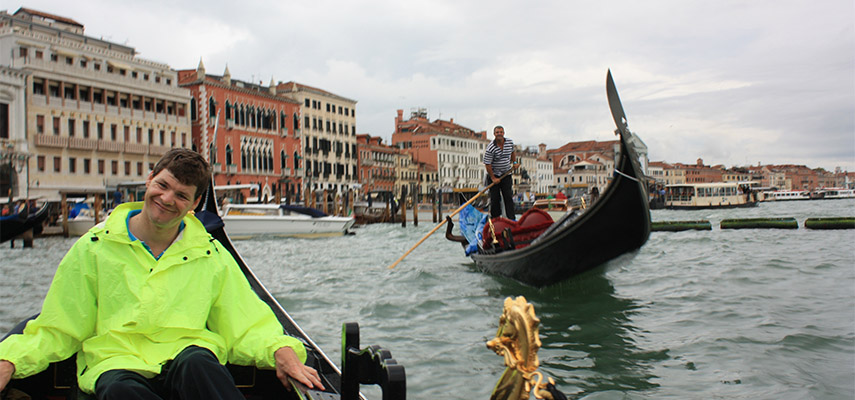 2. Beach wheelchairs have arrived 
For many people, going to the beach and getting down on the sand is a dream, but for people living with a disability it can be a logistical nightmare. Three beaches in New South Wales; Fingal, Birubi and One Mile, now have beach wheelchairs and other equipment available to make your beach days a reality.  
This has been an initiative of the Ability Links program 'Beaches for Everybody'. Port Stephens Council partnered with Ability Links, Accessible Beaches Australia, Surf Life Saving NSW and delegates from each of the Port's three surf lifesaving clubs to provide beach mobility equipment including wheelchairs designed for the sand and surf.
In a recent article in the Port Express Examiner, Fingal Surf Lifesaving Club president Tanya Squires said, "These chairs are a significant step forward for wheelchair users and will improve their quality of life by getting them back onto the beach and in some cases into the water,". Read the full article Wheelchairs Designed For Sand.
We can't wait to see this equipment in action on Queensland beaches!
3. The travel eBook of your dreams 
Did you know Lonely Planet releases an eBook of accessible travel resources? They have a section for each country around the world, and it's updated biannually. This handy resource shares advice from experienced travellers with a disability, and gathers content from more than 50 personal travel blogs. 
The best part is it's free! You can download Lonely Planet's eBook anytime from Accessible Travel Online Resources.
Do you need some help along the way? 
At CPL, we provide holiday supports to you and your family under the NDIS. We can provide 24-hour support in your accommodation for the duration of your holiday or, if you require quick support, we can drop in to your accommodation for an hour whenever you need us. Plus, we have community participation services to support you getting out and about. 
Head to our accessible holidays and travel page to find out the different ways we can help.
From the entire team at CPL we wish you and your family a Merry Christmas and we can't wait to see what you get up to over the New Year's break!