Types of assistive technology
We can prescribe and support with the following assistive technology and devices:
Communication supports including books and speech generating options, access and mounting
Computer and mobile device access
Ability switches to access technology
Posture support and seating
Pressure mapping and pressure relief solutions
Environmental controls
24-hour postural care including standing frames and night time positioning equipment
Power wheelchairs and training
Mobility equipment such as wheelchairs and walkers
Daily living aids such as shower chairs, pressure mattresses and hoists
Let's Talk! Assistive technology days and clinics
The Let's Talk! program is designed specifically for children and families to try out the latest assistive technologies and take part in fun and interactive communication activities. It gives parents and carers the opportunity to talk to those in the know about what assistive technologies are available and how to use them. Find out more.
Camp Have a Chat
Camp Have a Chat is all about giving kids with disabilities a voice! Each session supports children with communication difficulties to learn to speak using communication devices and technologies. 
Learn more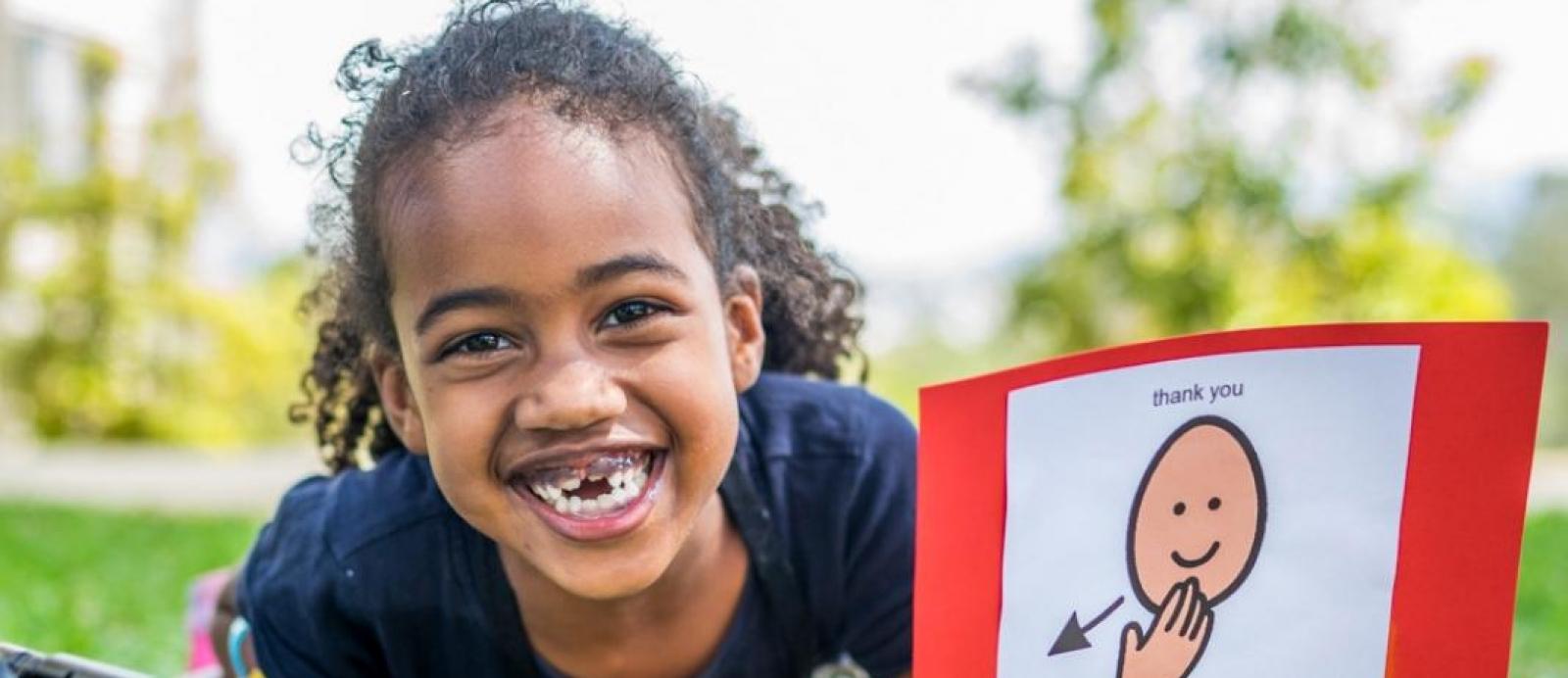 Meet Alex
"Camp Have a Chat was so fantastic. We have come away with so many ideas and techniques that will support Alex to communicate every day."
- Nicole, Alex's mum
Contact us
For more information about assistive technology and how we can support you, please call us on 1800 275 753 or send an online enquiry.